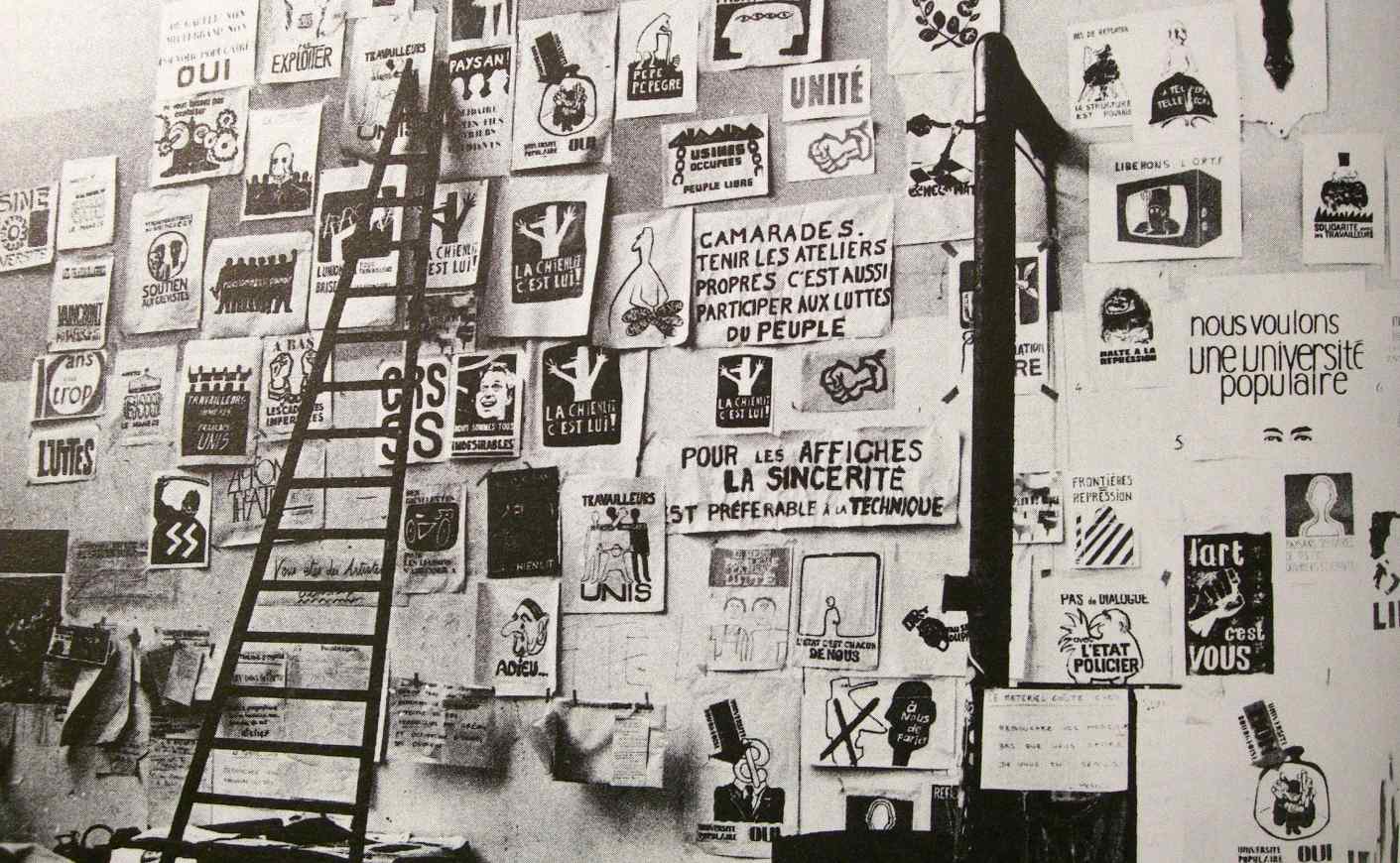 Une action revolutionaire dans la culture ne saurait avoir pour but de traduire ou d'expliquer la vie, mais de l'élargir.
Guy Debord
L'œuvre d'art à venir, c'est la construction d'une vie passionnante.
Raoul Vaneigem
A l'atelier populaire, c'est un climat d'abandon total. On travaille jour et nuit. La fatigue n'existe pas, laisse place à une fébrilité. Peut-être qu'on a conscience de gagner. Conscience que "personne n'a jamais fait ça!". Couvrir les murs, c'est comme écrire sur les murs; dans une urgence, comme si le temps nous était imposé. Ce qui domine, c'est l'invention et la rapidité de décision par le collectif. L'idée de la conception, de la décision et de la réalisation est un tout. C'est la forme la plus directe que peuvent pratiquer les plasticiens.
Merri Jolivet (Liberation, 05/19/1998)
L'Atelier Populaire, the artistic collective born of the occupation of the Paris School of beaux-arts, during May of 1968, was an experiment in revolutionary art, an art that refused its name, to become the work of an anonymous multitude, transforming, essentially through poster art, the walls of Paris and beyond into a canvas for the expression of indignation, protest, dreams, of new forms of life.
Born of a student general assembly on the 15th of May, the assembly would remain the Atelier's heart: a governing body, an open, horizontal, autonomous self-managed authority that was central to the effort of overcoming the divide of artist/spectator, art/non-art, and the multiplicity of political affiliations and identities.
There was a general assembly each day, usually at night. At the entrance, two people received both those who wanted to participate, artists or not, and those who wanted to help. More than ten thousand people passed through, some 300 artists. Many would come through, but would not stay. Those from the provinces came 3 days, or 10 days; very few stayed two months or a month and a half. A welcome was given to all of the delegates from all of the strikes throughout the country … This didn't stop! They would come to say: "Listen, we want a poster like this and like that, we know that you exist". We also had a kind of little school to teach these people serigraphy in such a way that they could continue in their factory or in the countryside. These people would arrive above in the morning, stay for the day, and understanding very quickly by the end how we functioned, staying then until the evening for the general assembly to explain their strike … [At] the nightly general assembly … which could last from one hour to ten, every project presented during the day would be discussed. … We were between ten and three hundred, it would depend. Sometimes, it was madness …
The general assemblies were both very serious and very moral, but at the same time very joyous. We no longer wanted to leave the school, one slept there, one lived there night and day … it was passionate! There was this direct relation, lived, with what one called the public, or the people, or the students, or the workers, or the militants, or the peasants, or the people of the street … For the artists, it was completely fantastic. …
(Quoted from Gervereau Laurent, Fromanger Gérard. L'atelier populaire de l'ex-Ecole des Beaux-arts. Entretien avec Gérard Fromanger, pp. 185-186, 187. In : Matériaux pour l'histoire de notre temps. 1988, N. 11-13. Mai 68: Les mouvements étudiants en France et dans le monde. pp. 184-191).
The Paris Atelier would be re-produced throughout France (many lasting for years after). And in Paris, over the course of the two month occupation, some 800 posters would be created; at the height of the Atelier's activity, at 2000 copies each.
Collectively produced, in debate and technically, the Atelier's posters would come to embody a form, a style, that was both an expression of the events of may 68, as well as contributing to, shaping, those events; a labour sustained by the solidarity of other collectives that guaranteed access to printers and supplies.
No poster was ever signed. To this day, what remains of the creativity of the Atelier continues as the labour of a shared, collective imagination … an art of freedom.
Some of the poster art of the Atelier populaire follows …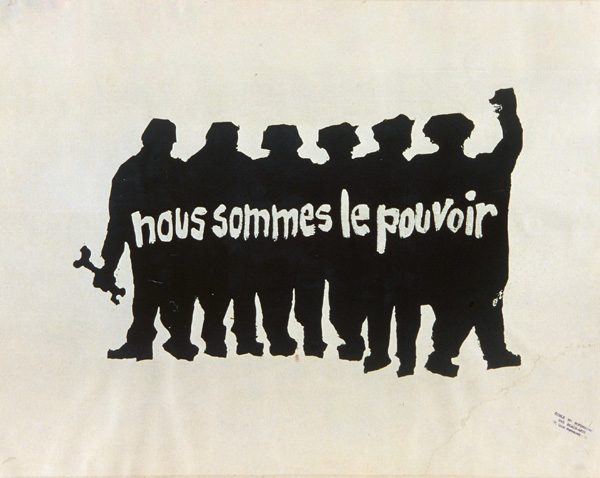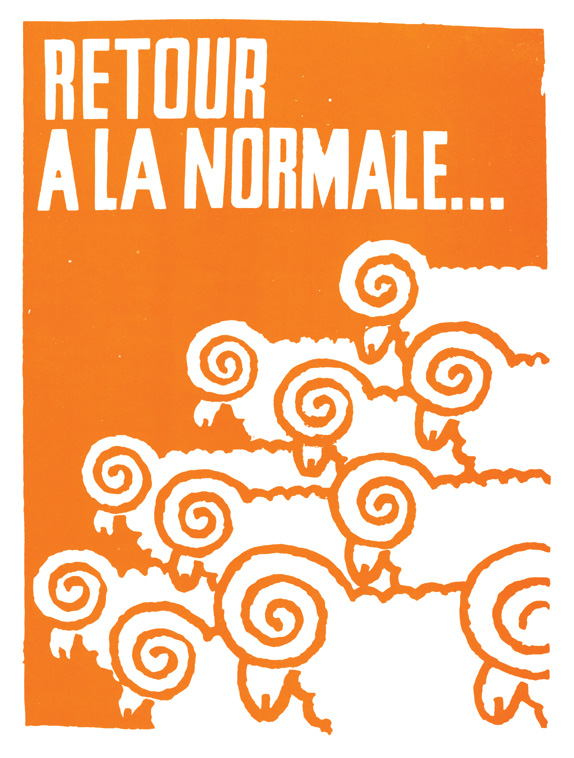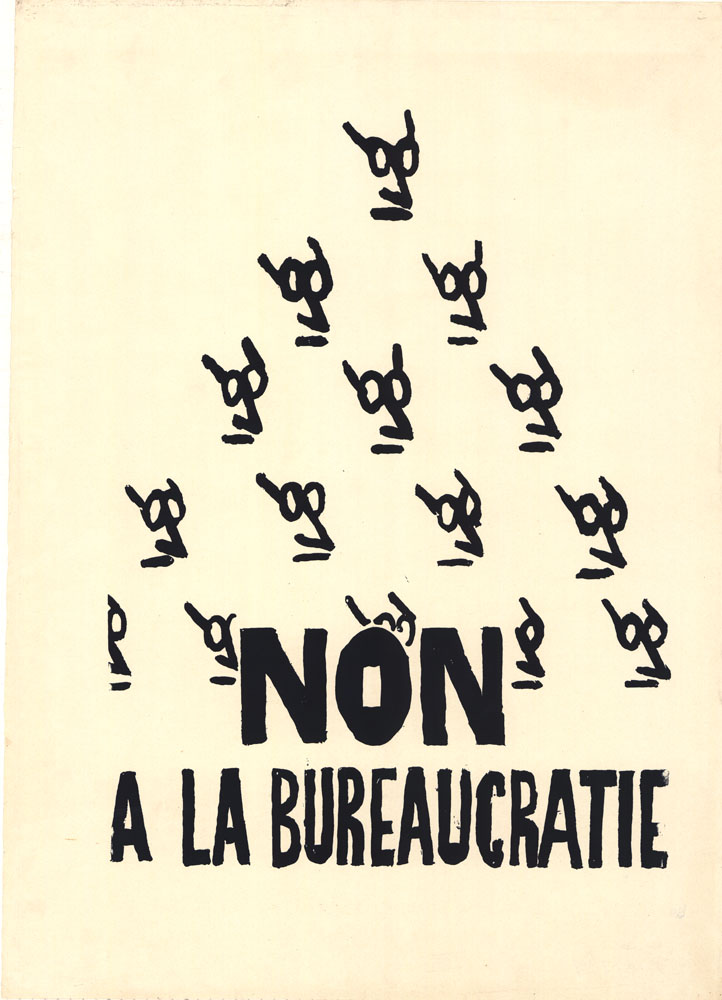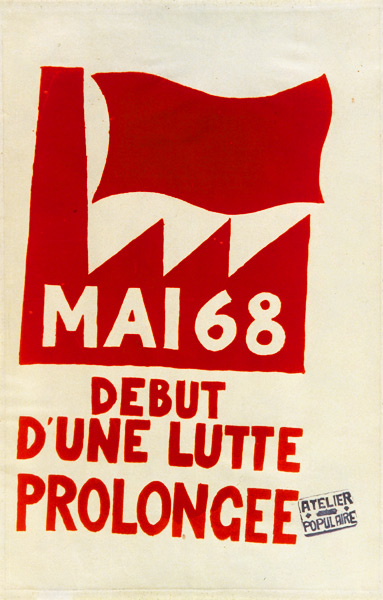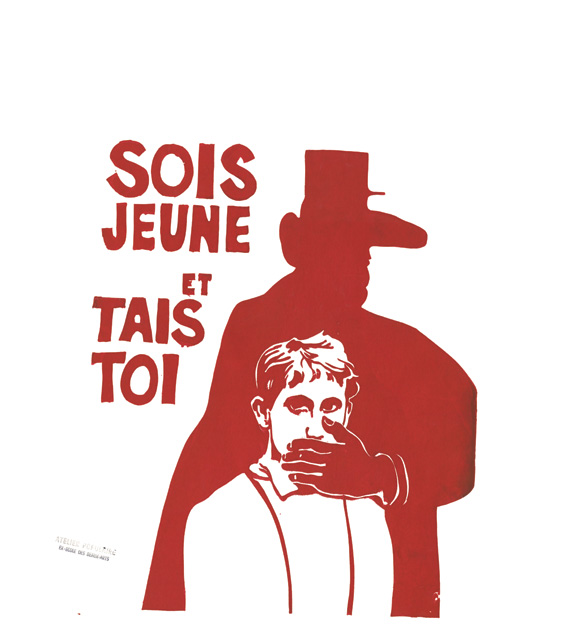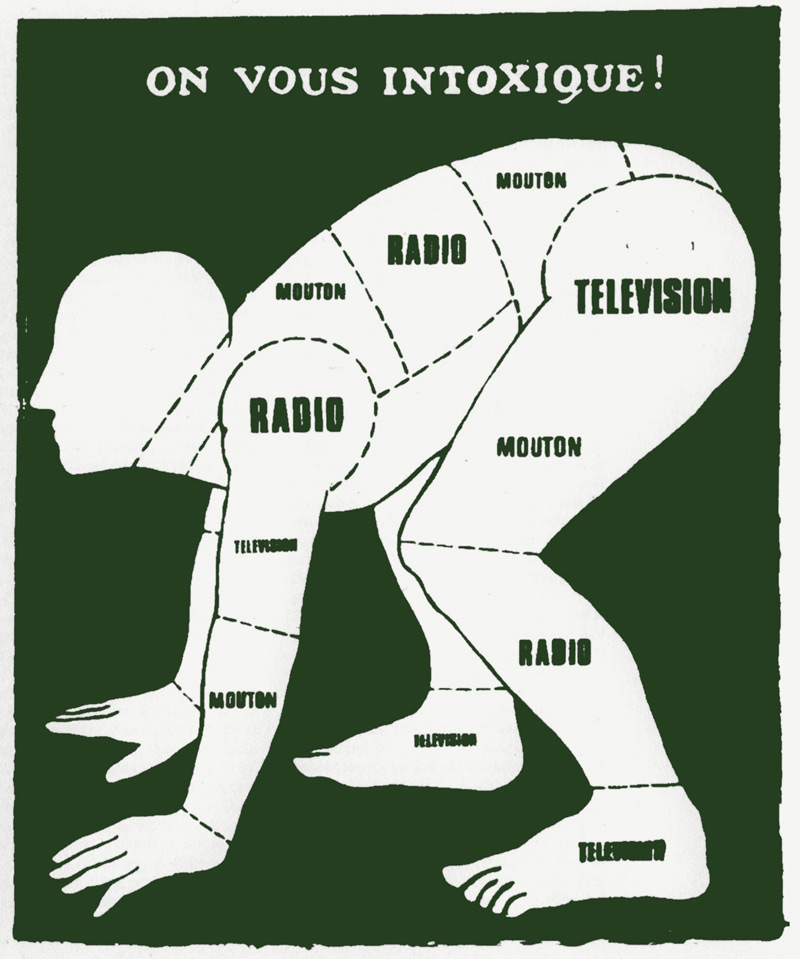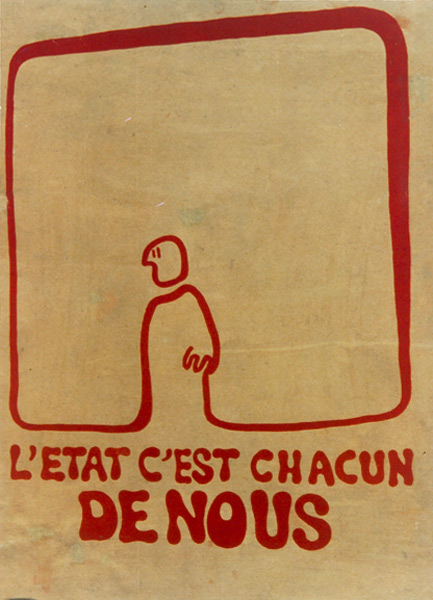 and so many more …
(This post finds its inspiration in the memory of one of the many who would animate the Atelier populaire, the artist Merri Jolivet, who died on the 15th of February, at the age of 70).