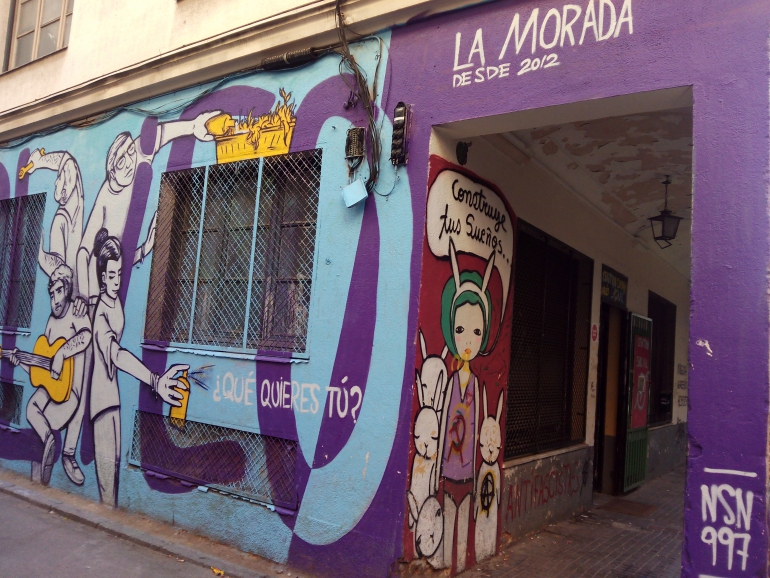 The self-managed okupied social centre La Morada, in Madrid, was evicted by the riot squads of national police in the early hours of the 20th of April, without any judicial eviction order.  During the course of the day, 32 people were arrested for resistance to authority, disobediance, and violation of private property.
Created/okupied in September of 2012, by various collectives of the Chamberi neighbourhood and of 15M, La Morada is one of Madrid's most active social centres, playing a central role in the city's alternative/anti-capitalist politics-culture.
Madrid's "progressive", "left-wing" city government is no protection against such actions, and nor can it be expected to defend autonomous, self-managed spaces.
The CSOA La Morada is but one example of the archipelago of self-managed spaces born with 15M, and its eviction is testimony to the State's ambition to repress any such realities.
Protests are called for this evening (22nd of April).
For every eviction, an occupation!