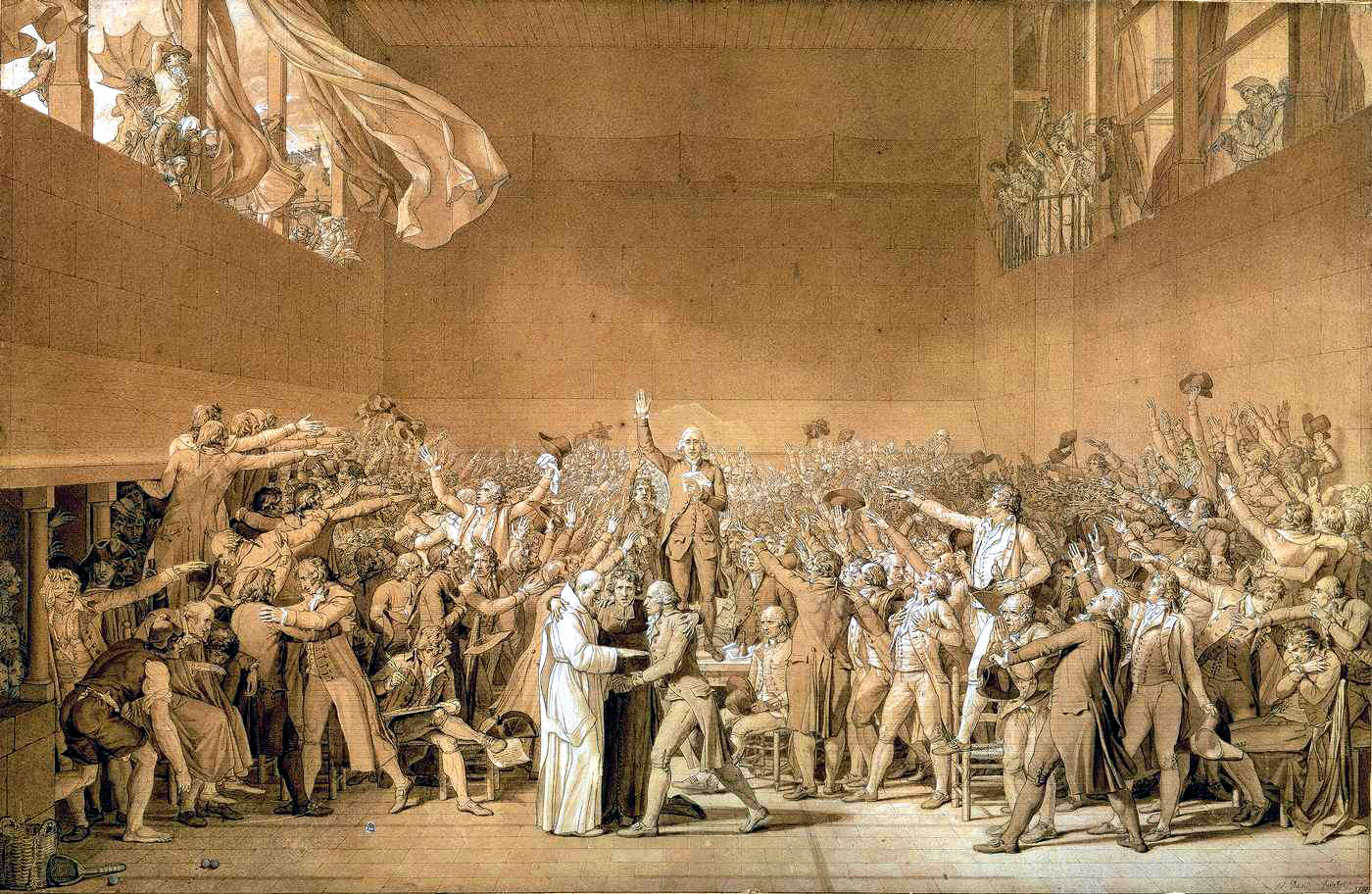 On the 27th of October, the spanish congress was again a stage for protest, another encerclement, with the aim of protesting, contesting, but also openning the door to a new constituent process of political/institutional creation. How many such acts will we witness? Where will such a movement lead? Criticise it, we have already done so. But critical voices from within 15M and beyond have also been heard. 25S, as this new series of protests/process has come to be called aims for a political change of sovereignty, a retaking of national authority by the people. It presents itself in other words as a movement of citizens, abused, betrayed and no longer to be silenced. What traps lie here? So many …
The following is a recent text (1/11/2012) from the working group of the Acampadasol 15M: Política a largo plazo which directly contests the misplaced ambitions of those involved in 25S. Sympathising with much that is stated in the text, it follows below in translation, along with the original spanish version …
Citizens, until when do you want to continue being one?
The construction of the concept of citizenship was inseparably united with the development of the bourgeoisie as a class. It was so since it birth: in 1789 is proclaimed what could be called the "inaugural act" of the launching of this idea, the Declaration of the Rights of Man and of the Citizen, approved by the French National Constituente Assembly at the very beginning of the revolution that would install in power this new social class. It is a programatic text, exemplary in its concision and filosofical wealth, being the mature intellectual product of an earlier ideological current. In it are stated the fundamentals of the very essence of the bourgeoisie as a class, and its expression in law. Almost everything is already in its first two articles:
I – Men are born and remain free and equal in rights. Social distinctions may be founded only upon the general good.
II – The aim of all political association is the preservation of the natural and imprescriptible rights of man. These rights are liberty, property, security, and resistance to oppression.
Primacy of right and the law – as Rule of Law – limitless protection of private property ("inviolable and sacred" it is called in article XVII), freedom and equality acceptable only at the level of the law, not as regards public utility; this inaugural act – elaborated and signed by bishops and aristocrats – establishes he theoretical framework within which the project of bourgeois democracy will develop in the centuries to come within capitalism. Naturally, practice and theory rarely walk hand in hand and the first served to impose the criteria of economic and political domination – in this case, those of capitalism – and the second to justify the fetters of that same capitalism. In any case, the citizen was converted since then, through the vote, into the primary theoretical political and social subject of the bourgeois democracies, and of democratic political discourse.
Citizenship, understood as the ideologisation of this discourse, and as the planning of an action that has as its centre the bourgeois subject that respects the general limits of the laws and political structures – though it may ambition partial and occasional changes of elements -, it is not and cannot be in no way an alternative to the hegemonic system de facto in place. It emerges from the system and in no way does it present itself as something apart or separate; it is a prolongation of the apparatuses and the discourse of power and its economic bases. The citizen does not see her/himself in any way as belonging to a different class from that which governs – even if in practice s/he is, and object of its domination -, and yet never confronting it historically. On the other hand, s/he has completely assimilated all the rules of the game imposed from above: respect for private property, management of the commons by the organs of the state, institutionalised and normative education as the principal instrument of socialisation, systematic accumulation of capital and surplass value, etc.
By contrast to the social movements of the 19th and 20th centuries, which presented themselves as the champions of a distinct class (the working class), citizenship is nothing but another force working in favour of the statu quo, and from its conflicts with the dominante classes one can only hope for modest reforms, in the best of cases. By its very nature, it is not in the condition, nor in the disposition, to confront a power forming a homogeneous whole – as the working class of the past ambitioned – but only to ask of it and suplicate it for reforms from a position of submission. However to ask some parliamentarians, as the repositories of the will and the representation of the peoples power, that htey change the laws withing their State and Rule of Law, is to place the struggle in the field and on the board of power, with the rules of the game of power, with its cards already marked and tricked, since centuries past.
In an act of blind faith, we continue to accept our recognition as citizens, because so our birth certificate, our baptismal or identity documents read. Citizen, person, citizenship and State, all in one, these concepts have been as givens since the origin of the State. To be a citizen is already to be, since birth, and completely, object and acomplice subject of domination by the inumerable oppressive forces of power. It is to be salaried labour and at the same time acomplice of exploitation.
A different attitude and consciousness are necessary if a radical change is truly desired. This imposed identity must be lost and another reinvented that is in accordance with a real social class, far from the lie of the 99% that erases the division of classes and the conflict between them, and that constitutes sociologically and politically a mistake. It is necessary for the popultion that submits to salaried labour, that we be conscious that we are the oppressed class that is dislectically opposed to a dominating class, that we are totally and essentially distinct from it, and tht we want different things, that we have to employ strategies and modes of action that are radically different, and that we have to pursue the struggle in a scenario that is absolutely inhospitable to power, and never on the prefabricated carpet constantly proposed by it. Ceasing to be citizens – ceasing to desire to be citizens – is undoubtedly the first step in the path towards change.
As long as this does not happen, we have but to beg in the storm, waiting waitings for the alms to be shit from the sky.
CIUDADANXS, ¿HASTA CUÁNDO VAIS A QUERER SEGUIR SIÉNDOLO?
La construcción del concepto de ciudadanx va inseparablemente unida al desarrollo de la burguesía como clase. Esto es así desde su nacimiento: En 1789 se proclama la que podemos denominar "acta inaugural" de lanzamiento de esta idea, la Declaración de los Derechos del Hombre y del Ciudadano, aprobada por la Asamblea Nacional Constituyente francesa en el comienzo mismo de la revolución que habría de instaurar en el poder a esta nueva clase social. Se trata de un texto programático ejemplar en su concisión y pregnancia filosófica, al ser el producto intelectual muy maduro de toda una corriente ideológica anterior. En él se ponen los fundamentos de la esencia misma de la burguesía como clase, y su plasmación en el derecho. Casi todo está ya en sus dos primeros artículos:
I – Los hombres nacen y permanecen libres e iguales en derechos. Las distinciones sociales sólo podrán fundarse en la utilidad pública.
II – La finalidad de toda asociación política es la conservación de los derechos naturales e imprescriptibles del Hombre. Esos derechos son la libertad, la propiedad, la seguridad y la resistencia a la opresión.
Primacía del derecho y la ley – como Estado de Derecho -, protección sin límites de la propiedad privada ("inviolable y sagrada" se le denomina en el artículo XVII), libertad e igualdad aceptables sólo en el plano de la ley, no en el de la utilidad pública, este acta inaugural – firmada y redactada por obispos y aristócratas – establece el marco teórico dentro del que va a desarrollarse el proyecto de democracia burguesa en siglos posteriores dentro del capitalismo. Como es natural, la práctica y la teoría rara vez van de la mano, y la primera sirvió para imponer los criterios de una dominación económica y política – en este caso, la del capitalismo –, y la segunda para justificar los desmanes de la misma. En cualquier caso, el ciudadano se convierte desde entonces, a través del voto, en el teórico sujeto político y social primario de las democracias burguesas, y del discurso político demócratico.
El ciudadanismo, entendido como la ideologización de este discurso, y como el planteamiento de una acción que tiene como eje el sujeto burgués que respeta el marco general de leyes y estructuras políticas – aunque pretenda el cambio de elementos puntuales y siempre parciales -, no es ni puede ser en ningún caso una alternativa al sistema hegemónico implantado de facto. Surge de él y en modo alguno se presenta como un todo aparte y separado, sino como una prolongación de los aparatos y del discurso del poder y de sus bases económicas. El ciudadanx no se ve en modo alguno como una clase diferente de aquella que gobierna – aunque en la práctica lo sea, y objeto de su dominación –, y por tanto no se enfrenta históricamente a ella. Por otra parte tiene asimiladas por completo las reglas de juego impuestas desde arriba: respeto de la propiedad privada, gestión de lo común por parte de los organismos del estado, el voto como ejercicio del poder individual, la violencia como monopolio exclusivo del estado, la educación institucionalizada y reglada como principal instrumento de socialización, acumulación sistemática de capital y plusvalía, etc.
A diferencia de los movimientos sociales del siglo XIX y del XX, que se presentaban como adalides de una clase distinta (la clase trabajadora), el ciudadanismo no es sino una fuerza más trabajando a favor del statu quo, y de sus fricciones con las clases dominantes sólo pueden esperarse ligeras reformas, en el mejor de los casos. Por su propia naturaleza, no está en condiciones ni en disposición de enfrentarse al poder conformando un todo homogéneo – como pretendió la clase obrera en el pasado –, sino sólo de pedirle y suplicarle reformas desde una posición de sumisión. Pero exigir a unos parlamentarios, como depositarios de la voluntad y la representación del poder popular, que cambien leyes dentro de su Estado de Derecho, es plantear la lucha en el campo y en el tablero del poder, con las reglas de juego del poder y con sus cartas ya marcadas y trucadas desde hace siglos.
En un acto de fe inoculado, venimos aceptando el reconocernos como ciudadanxs, porque así reza nuestra partida de nacimiento, bautismo y/o documento nacional de identidad. Ciudadanx, persona, ciudadanía y Estado, todo en uno, estos conceptos nos han venido dados desde el origen de este último. Ser ciudadanx es ser ya, desde el nacimiento, e integralmente, objeto y sujeto cómplice de dominación de las innumerables fuerzas opresivas del poder. Es ser asalariadx y a la vez cómplice de la explotación.
Una actitud y una conciencia diferentes son necesarias si se desea de verdad un cambio radical. Urge perder esa identidad impuesta y reinventar otra que conforme una clase social real, lejos de esa mentira del 99% que borra la división de clases y el conflicto entre ellas, y que constituye una falacia a nivel político y sociológico. Es necesario que el conjunto de la población sometida al trabajo asalariado seamos conscientes de que somos la clase oprimida que se opone dialécticamente a una clase dominadora, que somos total y esencialmente distintos a ella, y queremos cosas esencialmente distintas, que hemos de utilizar estrategias y modos de acción radicalmente diferentes, y que hemos de plantear la lucha en un escenario absolutamente inhóspito para el poder, y nunca en el tapete prefabricado constantemente propuesto por él. El dejar de ser ciudadanxs – dejar de querer ser ciudadanxs – es sin duda el primer paso en ese camino hacia el cambio.
Mientras esto no se produzca, sólo nos queda mendigar a la intemperie, a la espera de que caigan del cielo las limosnas.
For earlier discussions of 25S, see:
What is at stake in 25S, the taking of the spanish congress